Effective 09/12/2022 – Our Midlothian office is moving across the parking lot to building #3. Our new address will be 13924 Coalfield Commons Place, Suite 200, Midlothian, VA 23114. Our phone number and amazing staff will remain the same! Call us for more information.
WE HAVE WON THE RICHMOND TIMES DISPATCH "THE BEST" AWARD FOR
THE BEST HEARING AID STORE 2022!
THIS MAKES 8 YEARS IN A ROW. THANK YOU FOR YOUR CONTINUED SUPPORT!
BEST CARE. BEST PRICING. BEST HEARING.

Richmond Hearing Doctors:
Your Hearing Aid Experts in Richmond and Midlothian, VA
Richmond Hearing Doctors, PLLC was established by four Richmond, Virginia audiologists dedicated to improving the quality of life of our patients and their families. We use the best communication technology, thoroughly educate patients and provide exceptional care. Our goal is to remain reputable, knowledgeable, and affordable.
REPUTABLE
We promise to provide professional services with integrity, honesty and compassion because our relationship with you matters.
KNOWLEDGEABLE
With our expertise, dedication and passion, we help patients achieve the maximum benefit from their hearing aids. We believe in ongoing professional development of our staff through continuing education and training so we can keep patients informed and provide the most up to date recommendations.
AFFORDABLE
We promise to provide excellent products along with the very best of care and services at reasonable prices. In order to maintain a sensible approach to hearing healthcare needs, our follow-up care plans are based on our patients' individual needs.
Take the first step toward better hearing today. Call us today.
Real People. Real Stories.
Their words, not ours. See what more real people say about their experiences with Richmond Hearing Doctors in Richmond and Midlothian, VA.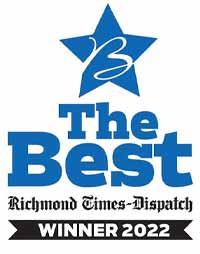 Start Your Journey to Improved Hearing!
Seven years: That's the average amount of time people wait before visiting a hearing specialist for their hearing loss.
Just as you wouldn't tolerate a loss in vision without a trip to the eye doctor, why ignore a loss in hearing without visiting a hearing expert?
The fact is, without treatment, hearing loss can get worse. Your ears and brain thrive on sound. But studies show that over time, hearing loss impairs the brain's ability to process sound and recognize speech.
The earlier you treat your hearing loss, the more hearing you'll be able to preserve. Don't wait to get the help you need!
Care for Your Hearing Aids
Learn how to maintain your hearing aids with helpful videos from Richmond Hearing Doctors.
Take the First Step Today
We treat our patients like our own family because we recognize that hearing well is important in all of your relationships!
Proudly Serving Richmond and Midlothian, VA